emoji_people
Easy to Use
RepoDB operations were implemented as extended methods of IDbConnection object. For as long the connection is open, any operations can then be called against the database.
flash_on
High Performant
RepoDB caches the already-generated compiled expressions for future reusabilities and executions. It understands your schema to create the most optimal compiled expression AOT.
memory
Memory Efficient
RepoDB extracts and caches the object properties, execution contexts, object mappings and SQL statements. It is reusing them all throughout the process of transformations and executions.
dynamic_feed
Dynamic and Hybrid
RepoDB is a micro-ORM that provides some advance features of the full-fledged ORMs. It significantly help the developers to simplify the experience when context-switching during the development.
public
Open-Source Software
RepoDB is an open-source software and will always be free. It is authored to further improve the .NET data access experiences and solutions, together with the collective ideas of the community.
high_quality
High Quality
RepoDB is a high-quality micro-ORM supported by thousands real-life based Unit and Integration Tests. It is highly tested by various critical systems that are running in production environment.
Official Benchmark Results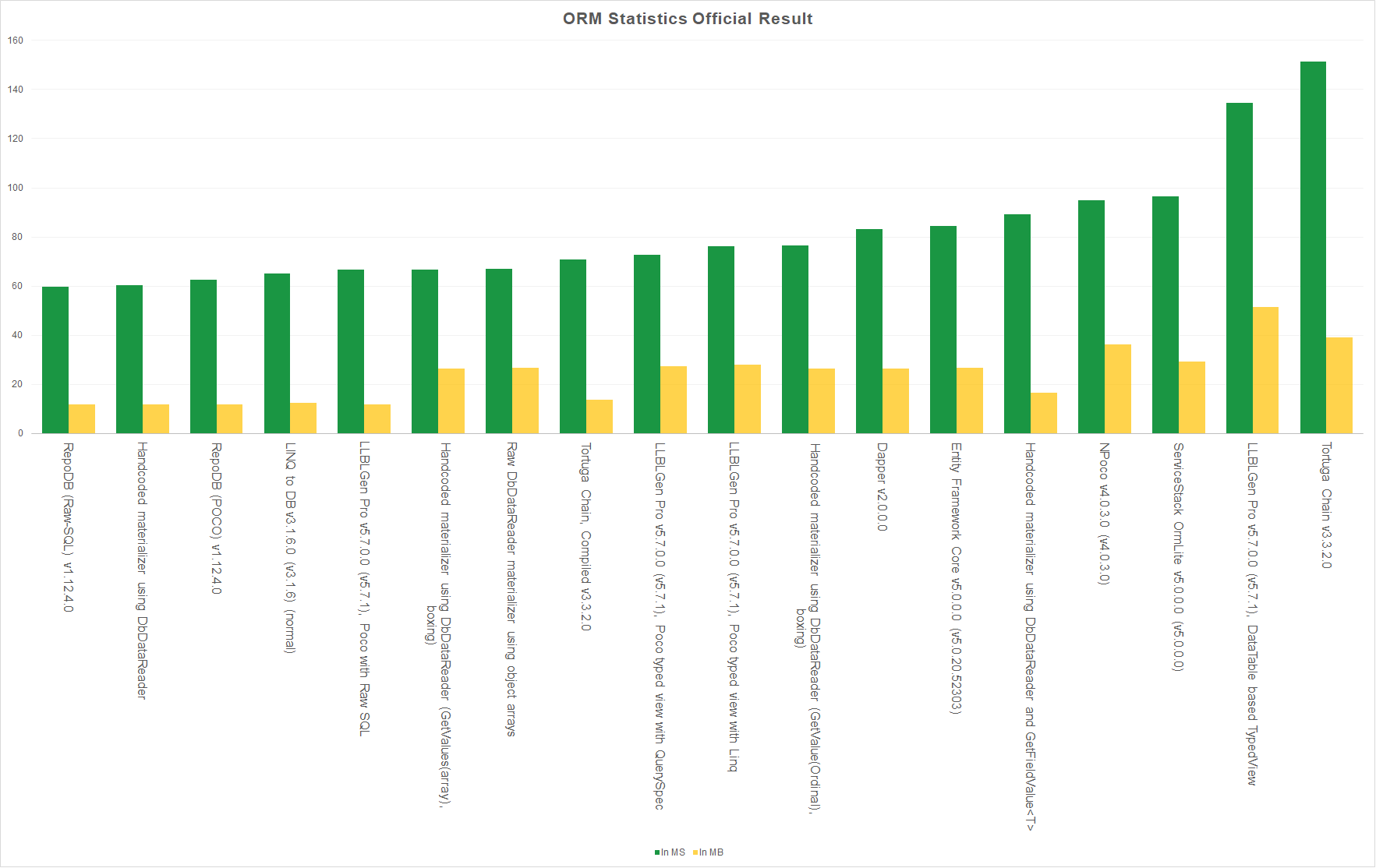 What you will learn
Bulk Operations